Products
As a non-woven fabric manufacturer, we keep changing our methodology according to the needs and requirements of the market and our customers. We are now offerring high quality

polypropylene spunbond, SMS and composite nonwoven materials such as Laminated, and Elastic, focusing on the two main categries as roll goods.

Ⅰ. Meltblown Non-woven Fabric
Using advanced newly introduced meltblown production equipments, we produce high-quality melt blown fabric of 100% Polypropylene. The Meltblown fabric is the core material for making health care products such as Masks and isolation suits. Main applications are surgical use and labor-protective use. Our material meets the requirement of ASTM F2100, EN14683 with BFE 95-99% certificate.



Ⅱ. PP Spunbond
Non-woven Fabric

With more than 20 years experience, we can supply "S, SS, SSS" series with flexible customized weight, width, color, pattern etc. Made of 100%
Polypropylene,
the spubond nonwovens cover wide range of industries such as Hygiene, Medical, Wipes, Packaging, Furniture, Mattress, Building/Roofing, Bags making, Agriculture/gardening protection etc.


Ⅲ
. Composite Non-woven
Fabric SMS, SMMS
SMS non-woven fabric is a composite product of spunbond and meltblown(Spunbond + Meltblown + Spunbond), which has the advantages of high strength, good filtering performance, no adhesive, non-toxic,
Breathable, waterproof, antibiosis and antistatic. Widely used in Facial mask, isolation gown, garment interlining, agricultural cover, shopping bags, boxes, gift packaging, bed sheet, table cover, suit cover, disposable products, surgical drapes & wraps, slippers, shoe covers, etc.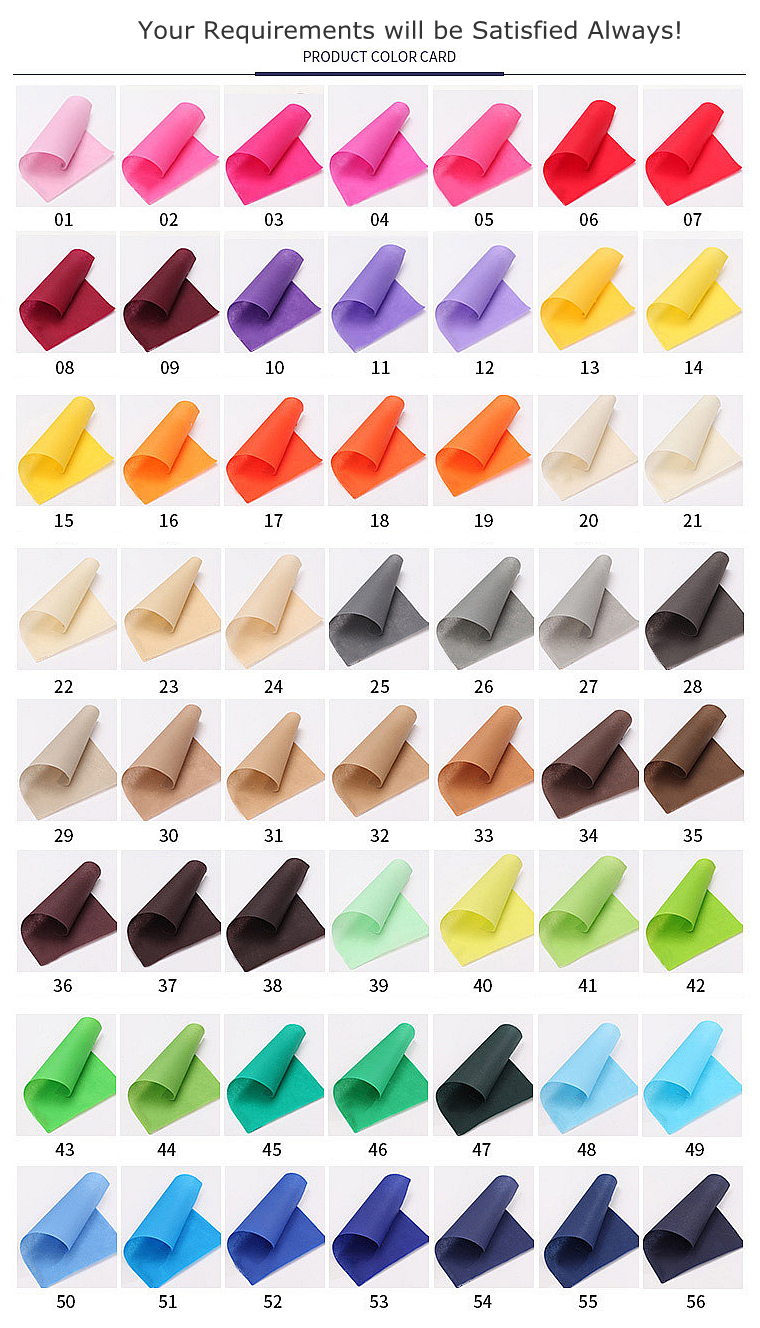 (Based on PANTONE)
Contact Us
Name: Vincent Yang

Tel: +86 10 60260797

Mobile: +86-13552182663

E-mail: [email protected]

WeChat: +86 13552182663

Whatsapp: +86 13552182663

Add: Yanyang Road, Shuyang Industrial Park, Xianghe County, 065400, Hebei Province, R.R.C.